Maastricht University.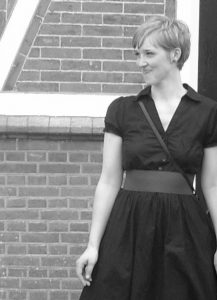 Elena joined the Department of Literature and Arts of Maastricht University as a PhD Candidate in August 2010. Her project investigates the performance of age identities in online dating sites for elderly. As such, her research is situated in the field of Aging Studies. The project is promoted by Maaike Meijer and Aagje Swinnen.
Working as an assistant to Aagje Swinnen, Elena is responsible for hosting the website of the newly established "European Network of Aging Studies" (ENAS), and supports Swinnen in the organization of the 7th International Symposium of Cultural Gerontology, the inaugural conference of ENAS: "THEORIZIG AGE: CHALLENGING THE DISCIPLINES", which will be convened in Maastricht in October 2011.