Radboud University Nijmegen.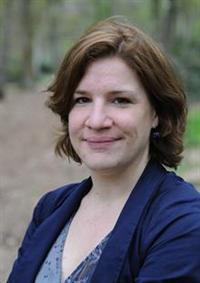 Joke Leenders (1982) is a PhD student at the department of Business Administration (Research methods) at the Radboud University Nijmegen. From 2005-2011 she studied Business Administration at the Radboud University Nijmegen and participated as a student assistant in various research projects on gender(diversity) and the academic environment with Prof. Dr. Yvonne Benschop and Dr. Marieke van den Brink. In 2009, she did an internship at Opportunity in Bedrijf, a knowledge and network organization for gender and diversity issues. She graduated (bene meritum) in February 2011 in Strategic Human Resource Management with her Master's thesis on the role of gender and age in the impression management of young professionals.
Current research
Joke is working on the PhD project titled 'Structural Transformation to Achieve Gender Equality in Science' (STAGES) since March 2012. This research project aims at providing more insight in the dynamic change process with regard to gender in research institutes. Additionally, the project intends to stimulate organizational learning towards gender issues. The project is financed by the EU 7th Framework Program and entails a cooperation with research institutes in Italy, Denmark, Germany and Romania, coordinated by the Ministry of Equal Opportunities in Rome, Italy. Different interventions and participative research methods will be employed at the Nijmegen School of Management (NSM) and the Donders Institute for Brain, Cognition and Behavior, serving as pilot projects for the Radboud University. The research results will lead to a PhD dissertation, under supervision of Prof. Dr. Jac Vennix and Dr. Inge Bleijenbergh.
Key scientific publications
Benschop, Y.W.M., Van den Brink, M., Doorewaard, H. & Leenders, J. (2010). Beyond the usual suspects: ambition, gender and part-time work, 26th EGOS Colloquium, July 1-3 2010, Lisbon, Portugal.