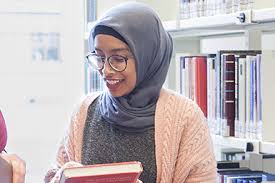 On October 21, 2019 Desi Prianti will defend her PhD thesis Tracing Imperialism, Capitalism, and Patriarchy: A Postcolonial Study of Men's Lifestyle Magazines in Indonesia (1976–2015)  at Utrecht University.
Research on gender in Indonesia is primarily (although not exclusively) focused on women's emancipation or gender equality, with little attention being paid to issues related to men and masculinity. Different colonial practices such as the segregation policy, concubinage, nursemaids, and other Dutch-imposed rules not only successfully stripped power from Indonesian women and the domestic domain, but also emasculated Indonesian men. Thus, colonialism not only defined what femininity meant in society but also secured the meaning of masculinity itself.
AN IDEAL BODY AND LIFESTYLE
Seventy years after Indonesia declared its independence from the Netherlands, one can still trace the colonial legacy of modernisation and westernisation in post-independence contemporary Indonesia. It is evident in the array of media messages that hold up an ideal body and lifestyle, with western bodies and western lifestyles functioning as the ultimate exemplars.
MEN'S LIFESTYLE MAGAZINES
This thesis argues that men's lifestyle magazines work as a hegemonic intervention in defining men's identity, fixing the spectator in a particular interpretation of social action. Although targeting only middle- and upper-class men, the magazines' abilities to promote a particular narrative of what it means to be a man has led to the naturalisation of a single perspective, leaving little space for alternative understandings, let alone for the possibility of changing Indonesia's social narrative.
REPRESENTATION
In postcolonial Indonesian society, modernisation is inseparable from westernisation. Men and masculinity are both invented categories. In Indonesia they have been part of the colonial legacy, fully coloured by the interaction of imperialism, capitalism, and patriarchy. Men's magazines serve as a reflection of the effects that colonial ideologies continue to have on contemporary Indonesian society and the division of gender roles. As such, representation has played, and continues to play, a significant role in imposing the modern-western lifestyle upon Indonesian society.
Details PhD Defense
Date: Monday, October 21, 2019
Time: 14:30 hrs (late entrance not possible)
Location: Senaatszaal, University Hall, Domplein 29, Utrecht
Title: Tracing Imperialism, Capitalism, and Patriarchy: A Postcolonial Study of Men's Lifestyle Magazines in Indonesia (1976–2015)
Supervisors: Prof. dr. Rosemarie Buikema and Dr. Christine Quinan