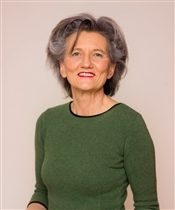 Rosemarie Buikema is professor of Art, Culture and Diversity at Utrecht University. She is the chair of the Graduate Gender Programme at Utrecht University as well as the Utrecht coordinator of GEMMA, the Erasmus Mundus joint degree in Gender and Women's Studies in Europe. Professor Buikema was the scientific director of the EU FP6 Marie Curie EST Gendergraduates and the principal investigator in the Horizon2020 ETN-ITN-Marie Curie project GRACE (Gender and Cultures of Equality in Europe).
She worked as a visiting professor at the University of Western Cape, the University of Cape Town and the Charles University in Prague. She has broadly published on feminist theory, postcolonial studies and memory studies and currently works in the field of transitional justice and the arts. Among her latest co-edited book publications are Doing Gender in Media Art and Culture (Routledge 2017 and Routledge 2009), Theories and Methodologies in Feminist Research (Routledge 2011) and From Boys to Men (University of Cape Town Press 2007). Her latest monograph Revoltes in de Cultuurkritiek (AUP 2017) has been updated and published with Rowman and Littlefield International in 2020: Revolts in Cultural Critique. Professor Buikema is the director of the NOG.
Read more on her personal page.