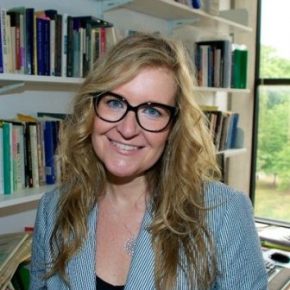 In the spring of 2015 the Netherlands Research School of Gender Studies in cooperation with the Graduate Gender Programme (GGeP) at Utrecht University organises the fourteenth round of the DOING GENDER Lecture Series. These lectures stress the importance of doing gender work combined with an active involvement in the practice of gender theory and research. The concept of DOING GENDER supports a hands-on approach to gender issues in the sense of social and political engagement with the new forms of gender inequalities that are taking shape in the world today. The lecture series wants to give space to the new generations of gender theorists and practitioners and to perspectives that innovate the field and do gender in new ways. Key is the notion of doing gender: what is the state of the art definition of gender? How do contemporary scholars and activists utilise this definition?
On Friday March 6, 2015 Professor Jessica Ringrose and Professor Em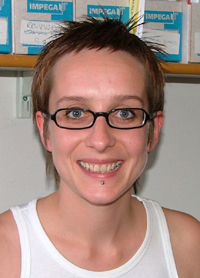 ma Renold will give a Doing Gender Lecture on Doing digital gender: mapping posthuman phallic force relations in teen girls' sexuality assemblages.
Inspired by posthuman feminist theory this paper explores young people's entanglement with the scopic bio-technological landscape of phallic image creation and exchange in young networked peer cultures. We suggest that we are seeing new formations of sexual objectification when the more-than-human is foregrounded and the blurry ontological divide between human (flesh) and machine (digital) are enlivened through a queer and feminist materialist analysis. Drawing upon multi-modal qualitative data generated with teen boys and girls living in urban inner London and semi-rural Wales we map how the digital affordances of Facebook 'tagging' operate as a form of coercive phallic touch in ways that shore up and transgress normative territories of dis/embodied gender, sexuality and age. We conclude by arguing that we need creative approaches that can open up spaces for a posthuman accounting of the material intra-actions through which phallic power relations shift and fold in on themselves.
Lecture details:
Friday March 6, 2015: Professor Jessica Ringrose  (University College London) and Professor Emma Renold (Cardiff University)
Lecture: Doing digital gender: mapping posthuman phallic force relations in teen girls' sexuality assemblages
Time: 11.00 – 12.30 hrs
Location: Utrecht, Drift 25, room 1.02
Chair: Prof. Dr. Rosemarie Buikema
The Doing Gender Lecture Series (flyer) takes place in Utrecht and is free of charge. Registration is not compulsory, but highly appreciated: nog@uu.nl or 030 – 253 6001.