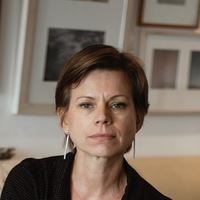 The Netherlands Research School of Gender Studies in cooperation with her partners organises the DOING GENDER Lecture Series. These lectures stress the importance of doing gender work combined with an active involvement in the practice of gender theory and research. The concept of DOING GENDER supports a hands-on approach to gender issues in the sense of social and political engagement with the new forms of gender inequalities that are taking shape in the world today. The lecture series wants to give space to the new generations of gender theorists and practitioners and to perspectives that innovate the field and do gender in new ways. Key is the notion of doing gender: what is the state of the art definition of gender? How do contemporary scholars and activists utilise this definition?
On Thursday December 16, 2021 Prof. Dr. Jelke Boesten will give the Doing Gender Lecture  Gender Justice and Memory Work
Lecture: Gender Justice and Memory Work
"Commemorative practices have become central to post-conflict transitional justice processes and reparations programmes. Commemoration is perceived as building narratives about the past, seeking common ground in conflicted societies, and providing some form of satisfaction, or symbolic reparation, to victimised populations. But such practices can also become political tools and sights of contestation. Here, we are interested in asking what memorial arts do for gender justice; to what extent are unequal power relations reproduced and reinforced in commemorative practices? Can formal or informal arts-based memory work inform feminist activism, and if so, how?  This talk builds on a GCRF/AHRC research project Gender Justice Memory and book: Gender, Transitional Justice and Memorial Arts Global Perspectives on Commemoration and Mobilization (2021, eds Boesten & Scanlon)."
Biography:
Jelke Boesten is Professor in Gender and Development at the Department of International Development (DID), King's College London. She has written extensively on sexual violence in war and in peace, social policy and politics, and gender-based violence in Latin America, and is currently writing about 'Intimacies of violence: Veterans accounts of gender and warfare'. Her latest book (with Helen Scanlon, UCT) is Gender and Memorial Arts: from Symbolic Reparations to Protest Movement (2021). She is the convenor of the Gender Studies Network at King's, and co-lead on the Visual and Embodied Methodologies Network.
Details lecture:
Doing Gender Lecture Prof. Dr. Jelke Boesten
Thursday December 16, 2021
Lecture: Gender Justice and Memory Work
Time: 16.00-17.30  (CET)
Location: Online via Teams
Chair: Prof. Dr. Sandra Ponzanesi
Registration: nog@uu.nl ; link will be sent after registration.
The next Doing Gender lecture will be held on January 14, 2022 featuring Dr. Amah Edoh (MIT) More information will follow.