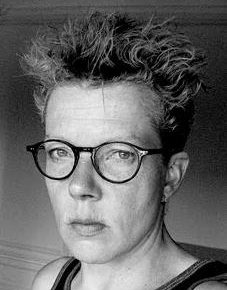 In the autumn of 2013 the Netherlands Research School of Gender Studies (NOG) in cooperation with the Graduate Gender Programme (GGeP) at Utrecht University organises an eleventh round of the DOING GENDER Lecture Series. These lectures stress the importance of doing gender work combined with an active involvement in the practice of gender theory and research. The concept of DOING GENDER supports a hands-on approach to gender issues in the sense of social and political engagement with the new forms of gender inequalities that are taking shape in the world today. The lecture series wants to give space to the new generations of gender theorists and practitioners and to perspectives that innovate the field and do gender in new ways. Key is the notion of doing gender: what is the state of the art definition of gender? How do contemporary scholars utilise this definition?
Speakers are Geertje Mak (November 7), Bishnupriya Ghosh (November 21), and renée hoogland (December 10 ~ photo) .
The Lecture Series continues with dr. renée hoogland. Dr. hoogland is an Associate Professor of English at Wayne State University in Detroit, where she teaches contemporary literature and culture, critical theory, and visual culture. Before coming to the US in 2007, she taught for fifteen years at the University of Nijmegen, the Netherlands, and as a guest professor at various European universities. Her book publications include Lesbian Configurations and Elizabeth Bowen: A Reputation in Writing. Dr. hoogland is the editor of Criticism: A Quarterly for Literature and the Arts. Her most recent book, A Violent Embrace: Art and Aesthetics after Representation, is forthcoming with the University Press of New England in January 2014.
Tuesday December 10, 2013: dr. renée hoogland (Wayne State University, Detroit)
Lecture: On Artistic Activity: Dialogism, Aesthesis, and Corporeality
Time: 10 hrs
Location: Utrecht, Drift 21, room 0.05
Chair: Dr. Iris van der Tuin/Dr. Marta Zarzycka
The Doing Gender Lecture Series takes place in Utrecht and is free of charge.
For more information click here for the flyer.
Registration is not compulsory, but highly appreciated: nog@uu.nl or 030 – 253 6001.