We would like to announce the recent book publications by three researchers of the Netherlands Research School of Gender Studies (NOG). We want to celebrate this moment with a virtual book launch event "Meet the Author".
Join us on Tuesday June 15, 2021 from 15:00-16:30 (CET) and mark with us these significant interventions into contemporary debates in our field of Gender Studies. All authors will be present in the session and we have invited respondents for each of the books to engage in lively conversations.
Please register for the event directly in the form below as soon as possible, so that we can send you the webinar-access in time.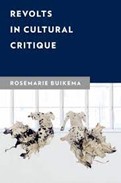 Rosemarie Buikema (Utrecht University) – Respondent Tamara Shefer (University of the Western Cape)
Centered around the relationship between art and political transformation. From Charlottë Bronte and Virginia Woolf, to Marlene van Niekerk and William Kentridge, artists and intellectuals have tried to address the question: How to deal with the legacy of exclusion and oppression? Via substantive works of art, this book examines some of the answers that have emerged to this question, to show how art can put into motion something new and how it can transform social and cultural relations in a sustainable way. In this way, art can function as an effective form of cultural critique. In the course of this book, a range of artworks are examined, through a postcolonial and feminist lens, in which revolt—both as a theme and as a medium-specific technique or/as critique —is made visible.
Christine L. Quinan (Utrecht University) – Respondent Alessandra Benedicty-Kokken (Research Center for Material Culture/Utrecht University)
Situated at the crossroads of queer theory and postcolonial studies, Hybrid Anxieties analyzes the intertwined and composite aspects of identities and textual forms in the wake of the French-Algerian War (1954–1962). C. L. Quinan argues that the war precipitated a dynamic in which a contestation of hegemonic masculinity occurred alongside a production of queer modes of subjectivity, embodiment, and memory that subvert norms. Innovations in literature and cinema were also directly impacted by the long and difficult process of decolonization, as the war provoked a rethinking of politics and aesthetics. The novels, films, and poetry analyzed in Hybrid Anxieties trace this imbrication of content and form, demonstrating how a postwar fracturing had both salutary and injurious effects, not only on bodies and psyches but also on artistic forms.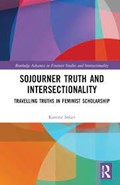 Katrine Smiet (Radboud University) – Respondent Vasiliki Belia (Maastricht University)
Sojourner Truth and Intersectionality investigates how the story of the 19th-century abolitionist and women's rights advocate Sojourner Truth has come to be an iconic feminist story, and explores the continued relevance of this story for contemporary feminist debates in general, and intersectionality scholarship in particular. Tracing various academic reception histories of the story of Sojourner Truth and the famous "Ain't I a Woman?" speech, the book gives insight into how this story has been taken up by feminist scholars in different times, places, and political contexts. Exploring in particular how and why the story of Sojourner Truth has become a key reference for the theoretical and political framework of intersectionality, the book examines what the consequences of this connection are both for how intersectionality is understood today, and how the story of Sojourner Truth is approached.
The 'Meet the author' registration form has been disabled.