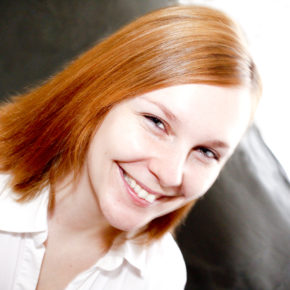 The Netherlands Research School of Gender Studies in cooperation with her partners organises the Doing Gender Lecture Series. These lectures stress the importance of doing gender work combined with an active involvement in the practice of gender theory and research. The concept of DOING GENDER supports a hands-on approach to gender issues in the sense of social and political engagement with the new forms of gender inequalities that are taking shape in the world today. The lecture series wants to give space to the new generations of gender theorists and practitioners and to perspectives that innovate the field and do gender in new ways. Key is the notion of doing gender: what is the state of the art definition of gender? How do contemporary scholars and activists utilise this definition?
On Tuesday February 25, 2020 Alison Harvey will give the Doing Gender Lecture 'Re-Futuring' Feminist Media Studies, with a response by Professor Liesbet van Zoonen.
This lecture will discuss the contents of the recently published book Feminist Media Studies, giving an outline of its approach to building on the contributions of Liesbet van Zoonen's foundational text and the developments in the field since 1994. As a full synthesis of all concepts, debates, and methods within this area would have been impossible, the author developed a framework based on a commitment to interdisciplinarity, intersectionality, and global perspectives on feminist action in this text, which is the focus of this talk. At the heart of this consideration of feminist media studies is a future-looking perspective on pressing social challenges and the role of the field in light of these. In this lecture I outline the politics and ethics of this utopian approach to thinking about knowledge production in feminist and gender studies, its challenges and promises, and the possibilities it can generate for work within and beyond media studies.
This Doing Gender Lecture will feature an intergenerational dialogue on Feminist Media Studies: Harvey's text Feminist Media Studies was published last year, Professor Liesbet van Zoonen, author of the field-setting Feminist Media Studies, published in 1994, will give a response to the lecture.
Biography
Dr. Alison Harvey is Lecturer in Media and Communication at the University of Leicester, where she leads the MA Media, Gender, and Social Justice. Her research and teaching focuses on issues of inclusivity and accessibility in digital culture, with an emphasis on games. She is the author of Gender, Age, and Digital Games in the Domestic Context published in 2015 by Routledge, and Feminist Media Studies, published by Polity in 2019. Her work has also appeared in a range of interdisciplinary journals, including Games & Culture, International Journal of Cultural Studies, Feminist Media Studies, Information, Communication & Society, Social Media & Society, and Studies in Social Justice.
Liesbet van Zoonen is professor of Sociology and dean of the Erasmus Graduate School of Social Sciences and the Humanities at Erasmus University Rotterdam. Her research covers a wide range of issues in the social sciences and humanities, but all concern the question whether and how popular culture is a relevant resource for civic understanding and social participation. Her work currently is focused on public and individual taboos and desires around 'identity management'; research which is funded by the Engineering and Physical Sciences Research Council of the UK. Her book Entertaining the citizen: when politics and popular culture converge (Rowman and Littlefield, 2005) is considered an important innovation in political communication research. She is furthermore internationally known for her work on gender and media (Feminist Media Studies, Sage, 1994), which has been translated into Chinese, French, Portuguese, Serbian and Italian.
Details lecture:
Lecture: 'Re-Futuring' Feminist Media Studies
Date: Tuesday February 25, 2020
Time: 16:00 – 17.30 hrs
Location: Utrecht, Drift 21, room 0.32
Chair: Dr. Koen Leurs
Registration is highly desirable: nog@uu.nl
On Wednesday February 26, 2020 Dr. Alison Harvey will give a masterclass for PhD and RMA students on Double Agents: Community-Engaged Scholarship in the Marketized University.