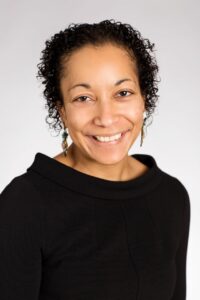 The Netherlands Research School of Gender Studies in cooperation with her partners organises the DOING GENDER Lecture Series. These lectures stress the importance of doing gender work combined with an active involvement in the practice of gender theory and research. The concept of DOING GENDER supports a hands-on approach to gender issues in the sense of social and political engagement with the new forms of gender inequalities that are taking shape in the world today. The lecture series wants to give space to the new generations of gender theorists and practitioners and to perspectives that innovate the field and do gender in new ways. Key is the notion of doing gender: what is the state of the art definition of gender? How do contemporary scholars and activists utilise this definition?
On Thursday July 1, 2021 Professor Jennifer C. Nash will give the Doing Gender Lecture  A Love Letter From a Critic: Notes on the Intersectionality Wars.  
Keynote Lecture: A Love Letter From a Critic: Notes on the Intersectionality Wars
"Love Letter from a Critic, or Notes on the Intersectionality Wars" follows the word "critic" around the black feminist archive, endeavoring to trace its myriad meanings by asking: Who are intersectionality's critics, and what precisely makes those scholars' works critical?  Why has the term "critic" come to circulate and proliferate around intersectionality in recent years? Why are black feminists so deeply invested in exposing the "critic"?   The talk explores the affective lure of the term critic, engaging how the term "critic" has become the centerpiece of the intersectionality wars that black feminism has found itself mired in, and asking how the constant invocation of the malicious critic as a pernicious outsider becomes a crucial strategy through which black feminists reassert their territorial hold on intersectionality.
The lecture will be followed by a response of Dr. Layal Ftouni (Utrecht University).
Biography:
Jennifer C. Nash is the Jean Fox O'Barr Professor of Gender, Sexuality, and Feminist Studies at Duke University. She earned her PhD in African American Studies at Harvard University and her JD at Harvard Law School.  She is the author of The Black Body in Ecstasy: Reading Race, Reading Pornography (awarded the Alan Bray Memorial Book Prize by the GL/Q Caucus of the Modern Language Association) and Black Feminism Reimagined (awarded the Gloria Anzaldúa Book Prize by the National Women's Studies Association).  Her third book, Birthing Black Mothers, will be published by Duke University Press in 2021.  She is also the editor of Gender: Love (Macmillan, 2016).  Her research has been supported by the ACLS/Burkhardt Fellowship, Radcliffe Institute, and the Woodrow Wilson Junior Faculty Career Enhancement Fellowship.
Details lecture:
Keynote Doing Gender Lecture by Jennifer C. Nash
Thursday July 1, 2021

Lecture: A Love Letter From a Critic: Notes on the Intersectionality Wars
Time: 15.30 – 17.00 hrs (CEST)
Location: online webinar via Zoom
Chair: Dr. Ilse Lazaroms (Utrecht University)
Respondent: Dr. Layal Ftouni (Utrecht University)
Registration: see registration form below