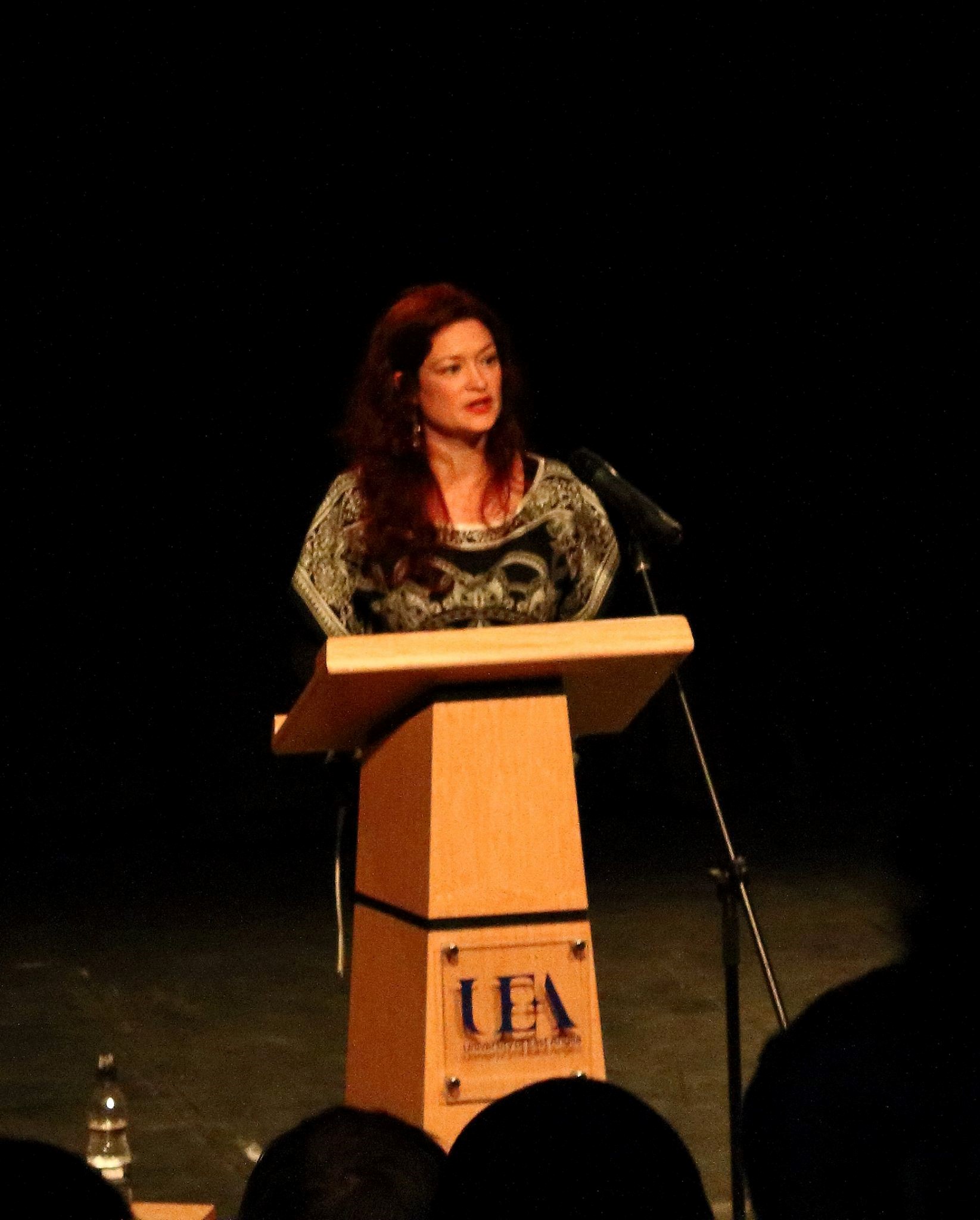 The Netherlands Research School of Gender Studies in cooperation with her partners organises the twenty first round of the DOING GENDER Lecture Series. These lectures stress the importance of doing gender work combined with an active involvement in the practice of gender theory and research. The concept of DOING GENDER supports a hands-on approach to gender issues in the sense of social and political engagement with the new forms of gender inequalities that are taking shape in the world today. The lecture series wants to give space to the new generations of gender theorists and practitioners and to perspectives that innovate the field and do gender in new ways. Key is the notion of doing gender: what is the state of the art definition of gender? How do contemporary scholars and activists utilise this definition?
On Monday December 9, 2019 Jennifer Cooke will give the Doing Gender Lecture on 'The New Audacity'.
This talk will introduce the research for my forthcoming monograph, Contemporary Feminist Life-writing: The New Audacity, giving a broad overview of the book's main arguments and theoretical commitments. Contemporary Feminist Life-writing is the first to identify and analyse the 'new audacity' of recent feminist writings from life. Characterised by boldness in both style and content, willingness to explore difficult and disturbing experiences, the refusal of victimhood, and a lack of respect for traditional genre boundaries, new audacity writing takes risks with its author's and others' reputations, and even, on occasion, with the law. Over five chapters, I offer an examination and critical assessment of new audacity in works by Katherine Angel, Alison Bechdel, Marie Calloway, Virginie Despentes, Tracey Emin, Sheila Heti, Juliet Jacques, Chris Krauss, Jana Leo, Maggie Nelson, Vanessa Place, Paul Preciado, and Kate Zambreno. The book analyses how they write about women's self-authorship, trans experiences, struggles with mental illness, sexual violence and rape, and the desire for sexual submission. I engage with recent feminist and gender scholarship, providing discussions of vulnerability, victimhood, authenticity, trauma, and affect.
Author bio
Jennifer Cooke is Senior Lecturer in English at Loughborough University and chair of the Gendered Lives Research Group. She has recently completed her monograph, Contemporary Feminist Life-writing: The New Audacity and is the editor of New Feminist Studies: Twenty-first-century Critical Interventions (both forthcoming with Cambridge University Press). Previous publications include editing Scenes of Intimacy: Reading, Writing and Theorizing Contemporary Literature (Bloomsbury Academic, 2013) and a special issue of Textual Practice on challenging intimacies and psychoanalysis (September 2013), and authorship of Legacies of Plague in Literature, Theory, and Film (Palgrave, 2009). Follow her on Twitter @JenniferACooke.

Details lecture:

Lecture: The New Audacity
Time: 15:00 – 16.30 hrs
Location: Utrecht, Muntstraat 2a, Grote Zaal
Chair: Dr. Anna Poletti

The lecture is jointly organized with the UU Comparative Literature Programme.
Registration is compulsory: nog@uu.nl