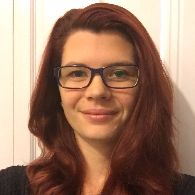 The Netherlands Research School of Gender Studies in cooperation with her partners organises the twentieth round of the DOING GENDER Lecture Series. These lectures stress the importance of doing gender work combined with an active involvement in the practice of gender theory and research. The concept of DOING GENDER supports a hands-on approach to gender issues in the sense of social and political engagement with the new forms of gender inequalities that are taking shape in the world today. The lecture series wants to give space to the new generations of gender theorists and practitioners and to perspectives that innovate the field and do gender in new ways. Key is the notion of doing gender: what is the state of the art definition of gender? How do contemporary scholars and activists utilise this definition?
On Wednesday June 19, 2019 Louise Richardson-Self will give the Doing Gender Lecture Removing 'Gender' From Birth Certificates: Analysing Online Responses. 
In October 2018 headlines emerged asserting that Tasmania may become the first jurisdiction to remove 'gender' from its birth certificates via the Justice and Related Legislation (Marriage Amendments) Bill 2018 (Tas). This Bill has now passed both houses and awaits royal assent. This talk will track the online response to this news from its first report on October 24, 2018 to the eventual passage of the Bill through the Tasmanian Lower House on November 20, 2018 and the Legislative Council on April 4, 2019.  Richardson-Self will offer a thematic analysis of the original comments posted in response to articles shared by The Australian on Facebook during this period. The questions underscoring this thematic analysis are these:
How, if at all, do commentators distinguish between 'sex' and 'gender'?
Is the public response to this news positive, negative, or neutral?
What reasons do people offer for or against this change?
In addition, Richardson-Self shall also consider why such a change is of immense public interest and what may be revealed about Australia's dominant gender order through such comments.
Louise Richardson-Self is Lecturer in Philosophy and Gender Studies at the University of Tasmania. In 2016 she was awarded the prestigious R. M. Crawford Medal for her research and public outreach by the Australian Academy of the Humanities, and in 2017 she was a Residential Fellow of the Humility and Conviction in Public Life project, hosted by the University of Connecticut. She currently serves on the Australasian Association of Philosophy's 'Status of Women in the Philosophy Profession' and 'Philosophy in the Community' committees.
Details Lecture:     
Wednesday June 19, 2019   
Lecture:       Removing 'Gender' From Birth Certificates: Analysing Online Responses
Time:            13.30 – 15.00 hrs
Location:     Utrecht, Drift 21, room 0.32
Chair:            Dr. Domitilla Olivieri
Registration is compulsory: nog@uu.nl