Radboud University Nijmegen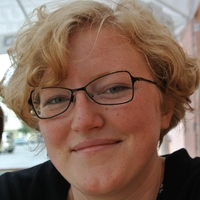 Katrine Smiet is Assistant Professor in Gender and Diversity Studies at the Radboud Faculty of Philosophy, Theology and Religious Studies. She is a philosopher with an interdisciplinary background. Her areas of specialization are feminist philosophy and critical philosophy of race. In her current research project, she critically examines the notion of 'the human.' Which subjects have historically been recognized as fully human, lesser or sub-humans? The project maps key feminist, post/decolonial and anti-racist critiques and reconceptualizations of 'the human,'in order to develop a critical intersectional humanism.
Read more on her personal page.