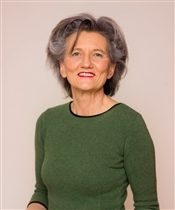 On Tuesday October 10 at 16.15h, Rosemarie Buikema – Professor of Art, Culture and Diversity at Utrecht University, NOG director and chair of the UU Graduate Gender Programme – will formally retire by delivering her Farewell Lecture entitled: The Art of Archiving & Transforming. A Poetics.
You are invited to attend this lecture in the Aula of the Academiegebouw, Domplein 29, Utrecht. Afterwards, a reception will be held from 17.15h onwards in the cloister garden.
Please note that the lecture will be delivered in Dutch. An English translation will be available. You can also attend this lecture online through the following link: https://video.uu.nl/lives/academiegebouw-aula-2023-2024/
Professors are cordially invited to join the cortège and gather in the Senate Hall at 15.45h at the latest. Gowns will be available.
Should you be considering a gift, Rosemarie would greatly appreciate a donation to the Stichting voor Vluchteling-Studenten UAF (Foundation for Refugee Students UAF), NL41 INGB 0000 0763 00, reference 'Farewell Rosemarie Buikema' or to the Stichting Feministisch Cultuurfonds Gender&wetenschap (Feminist Cultural Fund Gender&knowledge), NL06 TRIO 0320 2131 29, reference 'Farewell Rosemarie Buikema'.
Read the last interview with Rosemarie Buikema here.