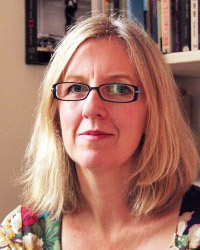 Masterclass: 'Separate spheres? Gender history in writings and records.'
On Thursday April 25, 2013 (14.00 – 17.30 hrs) the Netherlands Research School of Genderstudies (Utrecht University) and the N.W. Posthumus Institute (Leiden University) are co-organizing a masterclass on gender history. The masterclass will be taught by Dr. Alison Twells, principal lecturer in history at Sheffield Hallam University (UK) and member of the editorial board for Women's History Review. With her expertise on women's and gender history, the masterclass offers students in this field of research a unique opportunity to discuss their work with an international expert and broaden their knowledge of one of the key themes in gender history. RMA students and PhD students are invited to sent in an abstract.
Deadline for abstracts: 30 March 2013
Paper submission: 10 April 2013
Place: Leiden University
See here paper for the Call for Papers.