On Friday June 24th, 2022 from 10.30 – 13.00 hrs. the NOG organizes the masterclass "Collaborative Research: towards safer spaces of/for research with migrants." by Dr. Nerina Boursinou and Dr. Evie Papada.
The topic of mobility, its uneven forms and hierarchization as well as the panoply of devices/agencies that seek to channel, govern and contain it, has captured much of recent academic interest. These topics converge thus generating critical interdisciplinary approaches within border and migration studies. The aim of this NOG masterclass is to explore the processes of knowledge production and to understand the various ethical and methodological considerations which surround research in the multidisciplinary field of migration and borders. Specifically, it will focus on topics related to the researcher's positionality and responsibility as well as the complex relation between academic and activist research and will subsequently argue in favour of participatory methodologies. In this regard, participatory methodologies are considered the vehicle in which to carry out postcolonial and intersectional, migration-related research which puts forward its political identity and is guided by the purpose of being socially relevant. Ultimately, we ask ourselves how can we reimagine ethically sound research which maintains its academic rigour while centers the migrant's interests, well-being and struggles for freedom of mobility in the context of the neoliberal university? What are the methodological toolkits we need to equip ourselves with and how do we create fruitful research synergies with our colleagues?
To initiate a discussion around these themes, the masterclass will be divided in two parts:
The first part will draw on two distinct examples, namely a collaborative research project titled 'Transcapes: transient populations transforming the European political space and a collaboratively produced (digital) zine about life in Athens featuring migrants and 'greek' locals. The second part of the masterclass will be a workshop. Participants can choose whether they want to reflect on their own existing projects or work together in teams to identify a new research idea and plan its research  design. This will be an opportunity to discuss their pedagogical and knowledge production approaches as well as to collectively reflect on ways to navigate potential ethical and practical challenges. By the end of this workshop, each team will have some time to present their ideas to the rest of the group. Participants will benefit from the suggested readings as they will obtain a rounded idea of the topics under discussion. They are encouraged to contribute with their questions, comments and sharing of their own experiences and thoughts.
Suggested Readings:
 Galis, V. (2022). The Redundant Researcher: Fieldwork, Solidarity, and Migration. In: Sandberg, M., Rossi, L., Galis, V., Bak Jørgensen, M. (eds) Research Methodologies and Ethical Challenges in Digital Migration Studies. Approaches to Social Inequality and Difference. Palgrave Macmillan, Cham. https://doi.org/10.1007/978-3-030-81226-3_7
Gidley, Ben (2019) Failing better at convivially researching spaces of diversity. In: Berg, M.L. and Nowicka, M. (eds.) Studying Diversity, Migration and Urban Multiculture: Convivial Tools for Research and Practice. London, UK: UCL Press. ISBN 9781787354784
Magaña, Rocío (2013) 'On Shifting Ground: The Conundrums of Participant Observation and Multi-Actor Ethnography in Contemporary Border Research' in O' Leary, A., Deeds, C M and Whiteford, S, 'Uncharted Terrains New Directions in Border Research Methodology, Ethics, and Practice' Arizona University Press
*Please note that Dr. Evie Papada will be joining remotely.
Registration: 
The masterclass is open to PhD and RMA students. Students can obtain 1 ECTS for actively participating in the masterclass. An additional 1 ECTS can be awarded upon attendance of the joint Book Launch & Discussion "Migration and Borders in a Digital and Datafied World" on Thursday June 23, 2022. See here for more information.
Please register for the masterclass by sending an abstract of your own ongoing research project (max. 250 words) and additional short paragraph stating your motivation (max. 100 words). Kindly send the abstract and the motivation paragraph to NOG@uu.nl by Friday June 17, 2022.
About the speakers: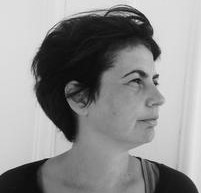 Dr. Evie Papada is a human geographer and a postdoctoral fellow in the School of Geography and Sustainable Development at the University of St. Andrews. During the past seven years, she has been researching the spatial implications of EU asylum policies, focusing on the ways in which asylum systems produce hierarchies of mobility and deservingness. She currently leads a project on the digitalisation of asylum and migration management. Prior to joining academia Evie worked in policy and advocacy roles with international organisations.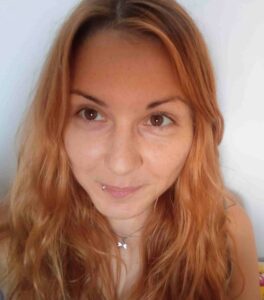 Dr. Maria-Nerina Boursinou is an interdisciplinary migration researcher and a postdoctoral fellow in the School of Geography and Sustainable development at the University of St Andrews. She has a PhD from the School of Media, Communication and Sociology (University of Leicester) where she conducted research on (Forced) Migration, everyday life and ICTs. Other research interests include social movements, urban studies, the study of the far-right, ethics and participatory methodologies.