Utrecht University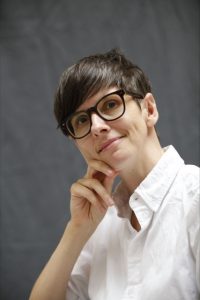 Dr. Kathrin Thiele is Assistant Professor in the Gender Studies Program in the Department of Media and Culture Studies at Utrecht University. She teaches courses in feminist philosophies, technoscience studies, and literary and visual representations of femininity.Her research interests include continental philosophy (esp. French philosophy), feminist theories of difference, and posthuman studies.
Her published work explores the Deleuzian feminist legacy and focuses on questions of ethics and politics. Her academic background lies in sociology, literature, and philosophy, and this transdisciplinary background translates into her teaching of undergraduate and graduate courses at Utrecht University.
Dr. Thiele is the chair of the NOG Curriculum Committee.