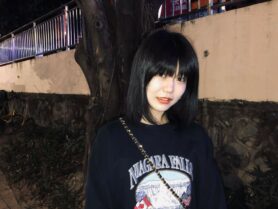 Guanqin He, is a PhD candidate in Gender and Postcolonial Studies at the Graduate Gender Programme, Department of Media and Culture, Utrecht University.
Guanqin has received funding from CSC (China Scholarship Council) to conduct her research for the project ' Digital Crossroads in China: Chinese Women Negotiating Migration, Urbanisation, and Digitisation'. Her current research is focusing on how Chinese women negotiate gender, migration and urbanisation through digital practices, addressing the identity reconstruction of Chinese women through digital media in the context of rural urban migration in Mainland China since the implementation of the reform and opening up policy. This project is supervised by Prof. dr. Sandra Ponzanesi, Dr. Koen Leurs and Dr. Saskia Witteborn.
Guanqin completed her MSc in Gender, Media and Culture at London School of Economics and BA in Chinese Language and Literature at Beijing Normal University, China. Her research interests include Gender, Media and Culture Studies.